Aishwarya Rai Bachchan Nashik Sinnar Tax: Bollywood's famous actress Aishwarya Rai Bachchan is not dependent on any separate identity. Aishwarya Rai's name continues to be a part of the limelight for her amazing acting and beauty. But at present, Aishwarya Rai's name has come in the headlines regarding the outstanding tax. It is reported that keeping in view the remaining tax on Aishwarya Rai's land, Nashik's Taslidar has sent a notice against the actress.
Aishwarya Rai in trouble due to pending tax issue
According to the information received, notice has been sent to Bollywood film actress Aishwarya Rai Bachchan on behalf of Sinnar (Nashik) Tehsildar. In fact, there is land for Aishwarya Rai Bachchan's windmill in Awadi area of ​​Sinnar, Nashik. Rs 21,960 is due as tax on this land for one year, keeping this notice in mind, this notice has been sent against Aishwarya Rai on behalf of Tehsildar of the state.
According to the information, it is being told that Aishwarya Rai has about 1 hectare of land in the hilly area of ​​Advadi. In such a situation, no response has come from the actress regarding the outstanding tax since 12 months. Due to which the Revenue Department has now had to adopt this strict stand. Through the Revenue Department, notice has been given to Aishwarya to meet the target of collecting outstanding tax by the end of March. It is known that including Aishwarya, notice has been sent to 1200 other property holders of that area.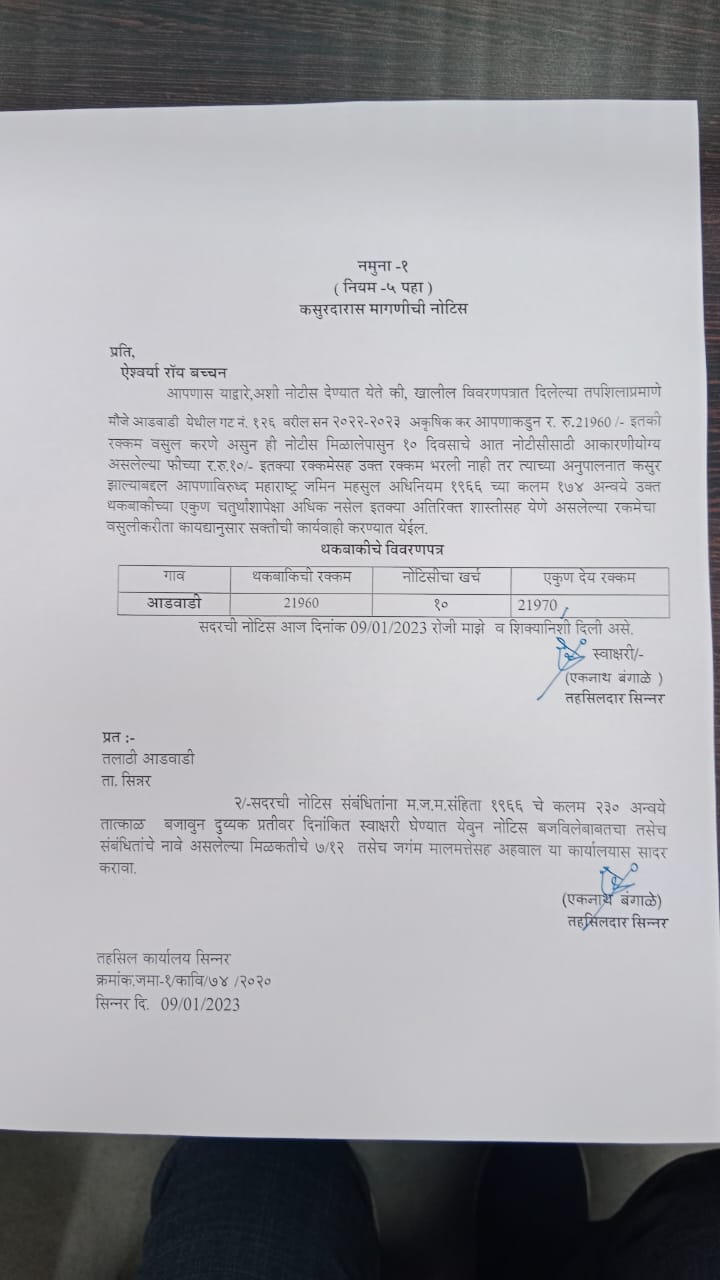 Aishwarya Rai will have to pay tax
After this action taken by the Department of Revenue against Aishwarya Rai Bachchan, the actress will have to hear as soon as possible. Because the coming month of March is the month of closing for the revenue department. Due to which, if Aishwarya Rai delays in paying this outstanding tax, then the department can also take strict action against the actress.
Also read- Miss Universe 2022: Harnaaz Sandhu's foot slipped in front of everyone on the stage, then you will be shocked to see what happened