Priyanka Chopra On Joyland: Pakistani film 'Joyland' has faced many trials and tribulations in its own country. 'Joyland' is the first Pakistani film to be shortlisted for the Oscars. Amidst all this, global icon Priyanka Chopra recently enjoyed the Pakistani film 'Joyland'. Global Star praised the team of the film on his social media account. Tagging the cast and crew of the film, Priyanka also called it a 'must watch'.
priyanka pakistani film ,Joyland' praised
Priyanka Chopra has also shared a video clip on her Insta Stories praising the Pakistani film. Along with this, Priyanka wrote, "#Joyland is truly a joy to watch. Congratulations to the entire team for bringing this story alive. A must watch."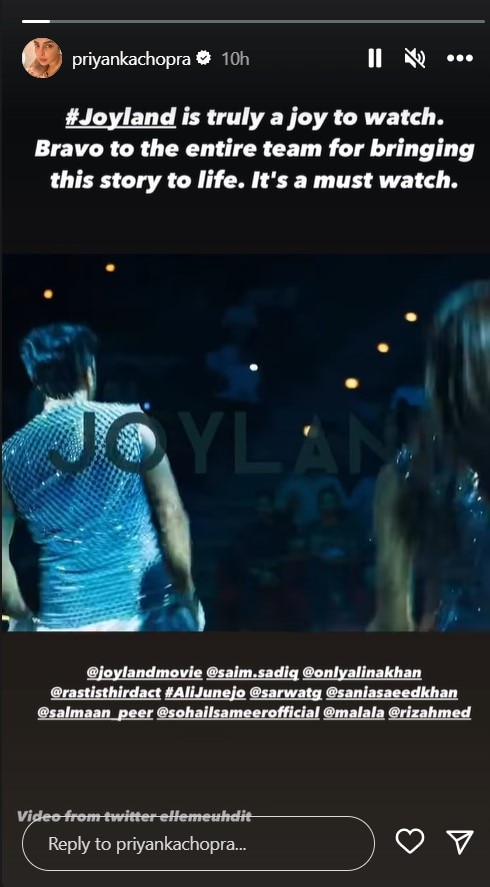 oscar Of for shortlist Hui ,Joyland'
Let us tell you that films from 92 countries and regions were eligible in the Best International Feature Film category. "Joyland" is among the 15 films shortlisted for the Best International Feature Film honor and will advance to the final phase of nominations. Please tell that according to the official website of the Academy, India's "Chello Show" is also included in this list.

,Joyland' won the award at the Cannes Film Festival
This is not the first international recognition for a Pakistani film "Joyland" as earlier it was also the first film from Pakistan to be selected for the Cannes Film Festival and won the Jury Prize in the Un Certain Regard section. At that time also Priyanka Chopra had shared a post for the film.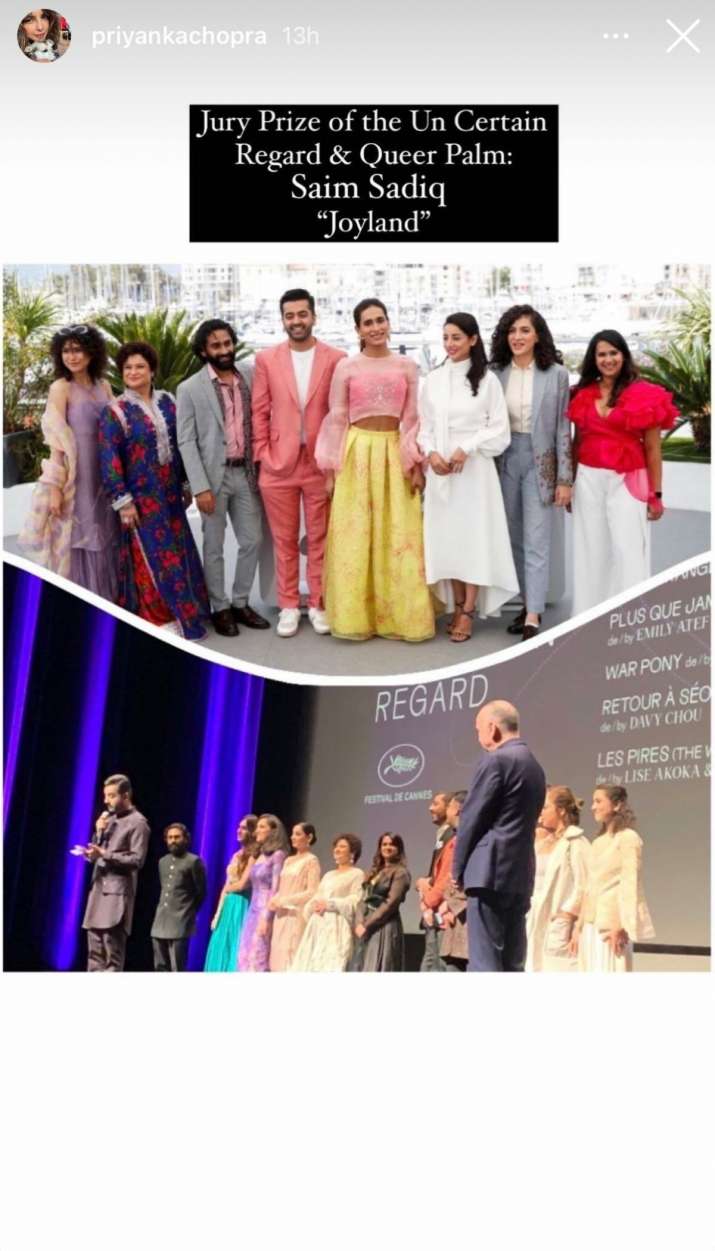 ,Joyland' what is the story of
Critics had highly appreciated 'Joyland'. The film narrates the story of a patriarchal family, who want the birth of a child to continue the family life. The youngest son of the family secretly joins the Erotic Dance Theater and falls in love with a trans woman. Salim Sadiq has written and directed this film. The film stars actors like Sania Saeed, Ali Junejo, Alina Khan, Sarwat Geelani, Rusty Farooq, Salman Peerzada and Sohail Sameer. It is produced by Apoorva Guru Charan, Sarmad Sultan Khoosat and Lauren Mann.
What is the controversy about Joyland
There was a lot of controversy in Pakistan about 'Joyland' and the release of the film was a complicated affair. Even after being cleared by the censor board, it was declared "uncertified" due to "highly objectionable content" that goes against the country's "social values ​​and moral standards". After facing backlash from celebrities and the public, Prime Minister Shehbaz Sharif formed a committee to review the ban, which was later revoked. Punjab reinstated the ban in the province, although the film was released everywhere to rave reviews.
read this also:-Is Kiara Advani getting married on February 6? Actress gave this reaction after hearing wedding date from paparazzi