Katrina Kaif Latest Pics: Katrina Kaif, the famous actress of Hindi cinema, is not dependent on any separate identity. Ever since her marriage to actor Vicky Kaushal, the names of Katrina and Vicky keep on being discussed. Recently, Katrina has celebrated the Christmas festival with her in-laws, whose pictures have been shared by Katrina on social media. Seeing these photos of Katrina, people have started talking about her being pregnant.
Is Katrina Kaif Pregnant?
The latest pictures of Christmas 2022 celebrations have been shared by Katrina Kaif on her official Instagram handle. In these photos you can see that Katrina Kaif is seen with her husband Vicky Kaushal and mother-in-law. Along with this, Katrina's brother-in-law and actor Sunny Kaushal and her sister Ishabel Kaif are also seen in this photo. However, in this photo you can see that Katrina Kaif is visible behind everyone, which has further fueled the rumor that Kat is hiding her baby bump.
Meanwhile, all the social media users have commented on this photo of Katrina and said that the actress is pregnant. One user has written that- 'I feel that Katrina Kaif is pregnant.' On the other hand, another user has also written that- 'I have a guess that Katrina is hiding her baby bump in this photo, otherwise nothing is visible except her glowing face.' One wrote- Looks like baby skill is about to come. In this way, many users are claiming that Katrina Kaif is pregnant.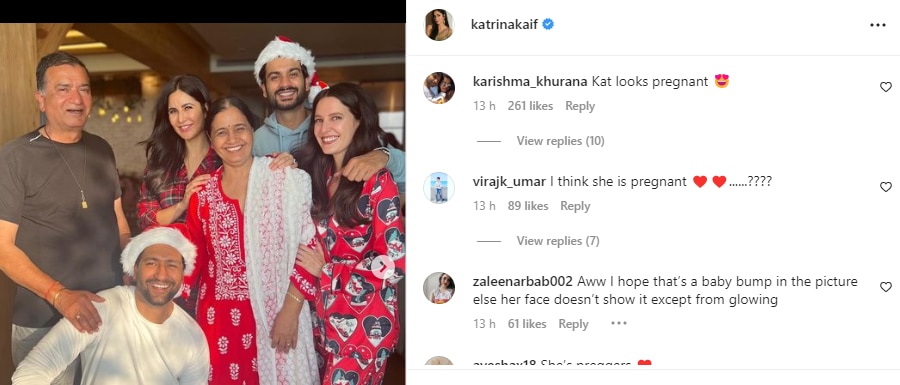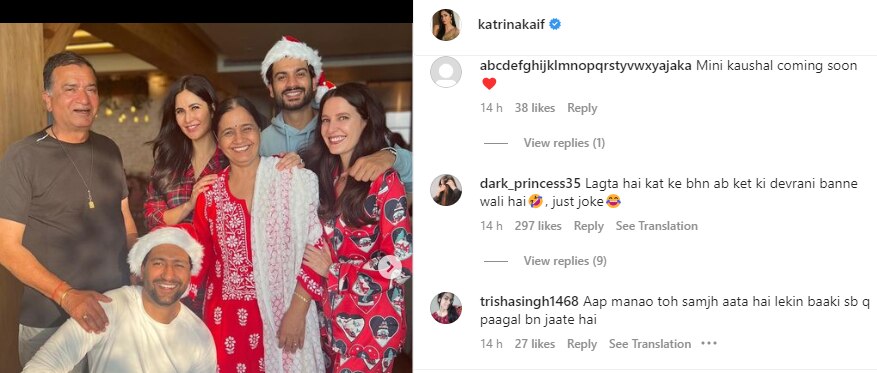 Katrina's marriage completes one year
On December 9, the marriage of Katrina Kaif and Vicky Kaushal has completed one year. This favorite couple of B-town celebrated their first wedding anniversary in the mountains of Uttarakhand. During this, pictures of Katrina and Vicky were also very popular on social media.
Also read- Tunisha Sharma Death: After the suicide of actress Tunisha Sharma, this big fear is haunting this actress