Youtuber Armaan Malik Wife Pregnant: These days an Indian YouTuber is being trolled fiercely on social media. From Twitter to Instagram, trollers have broken out against the social media influencer named Armaan Malik. Armaan Malik is also in discussion about his personal life. Recently, Malik had announced the pregnancy of both his wife Payal and Kotika Malik. Now instead of congratulating people are trolling YouTuber.
Armaan in trouble after announcing pregnancy
Armaan Malika is a YouTuber and Vlogger. Armaan remains in discussion on social media because of his luxury life and having two wives. He enjoys happy family life with both the wives. Both Armaan's wives keep uploading their videos on social media. Recently, celebrity couple had announced the arrival of new guests in their house. Armaan shared a pregnancy photoshoot with both his wives and told that both his wives Payal Malika and Kritika Malik are pregnant. The YouTuber also had to face trolls for this news.
Users are trolling the couple on Armaan's post announcing this pregnancy on Instagram. One user wrote: Shit..shit..shameless people..3 out of 3. How do you live?
News Reels
In the comments, most of the users also accused Armaan of discriminating between the two wives. Another user wrote, "You support Kritika more and click more photos with her..not with Payal."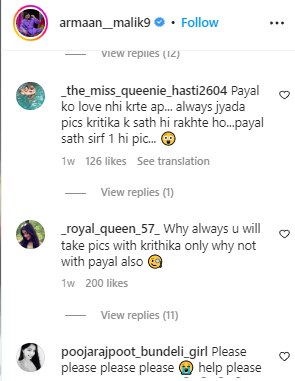 A user expressed anger on the couple for increasing the population of the country and wrote, "Your name will be written in golden letters for contributing to the increasing population of India."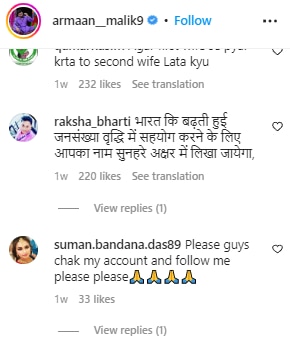 On the other hand, some users have also started telling the gender of the children of both the wives, some are saying that it will be a boy and some are saying that it will be a girl.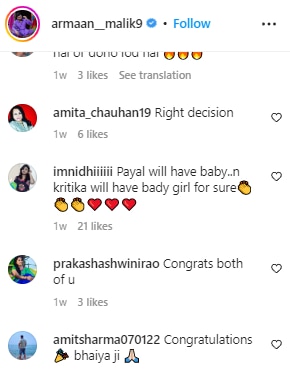 Another user also appealed to Armaan Malik not to spoil the Indian culture.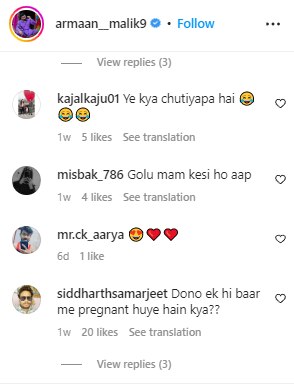 Armaan Malik is a famous YouTuber
Armaan Malik is a popular content creator and YouTuber from India. Armaan has 1.5 million followers on Instagram. Armaan posts videos related to his personal life on social media. The most important thing is that he has married twice. Armaan keeps sharing videos with his wife, which people are surprised to see.
Also Read – Bigg Boss 16: Shahnaz Gill made such a comment on Shiv Thackeray… all the contestants were shocked to hear